Being a Christian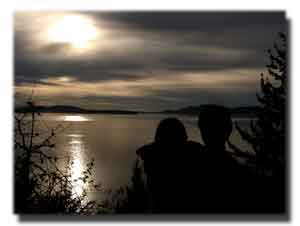 There are many noble and beautiful things in our world. We see beauty in nature, in art, and relationships. There is real joy and satisfaction in life when we are able to give and receive love. We feel fulfilled when we can do meaningful things and make real contributions to others around us. And we all enjoy all of these things more when we feel safe and secure. This is the way God created us and designed life to be.
However, as we look around, we can easily see that something has gone very wrong. We see the horrific exploitation and inhumane acts against people in all parts of the world. We see people starving and dying because of war, greed, and apathy. For the most part, people seem to be extremely self-centered and self-indulgent. And life often seems meaningless as we watch relationships break down and many of our efforts result in little or no change. Instead of order, love, satisfaction, and security, it seems as if our world is characterized by chaos, confusion, hatred, distrust, and danger.
We have watched all sorts of people who are so-called experts try to address and solve these problems. But instead of getting better, our world seems to be getting worse. Further, if we were to honestly take a look at our lives, we can see that we are more often part of the problem than part of the solution. The unhappier we become, the more narcissistic we become. And the more narcissistic we become the unhappier we become.
There is a solution. Indeed the Bible is clear that God created us out of love. In other words, God's desire is that we love Him and love one another. He has given us a meaningful existence. We are to care for the earth and to care for one another. The only way we can feel secure in this crazy world is to be sure that all is right between God and us.
God created us out of love. Jesus, God the Son, demonstrated His love for us by coming to earth, taking on human flesh, suffering and dying for our sins 1. We could never pay for all the bad things we have thought, said, and done. The Bible says that it would take even the best of us an eternity in Hell to pay for our personal sins. But Jesus died for us and made it clear that if we choose, we can apply His suffering and death to our lives for payment of our death.
God the Holy Spirit demonstrates His love for us by taking up residence in our lives. We know that God will never leave us nor forsake us because the Holy Spirit lives in us. The Holy Spirit will guide us, teach us, and journey through life with us.
We may think all this must be difficult to obtain. But actually the Bible says that if we confess our sins to God, if we confess that Jesus died for us personally, and if we believe that Jesus rose from the dead, then we will be saved. God will forgive us of all our sins and cleanse us from all our unrighteousness 2. Jesus will take up residence in our lives through the Holy Spirit. We will be children of God. We will feel secure because God will journey through the ups and downs of life with us. We will never be alone. And we will have purpose and meaning in life as we demonstrate our love for God by helping others who have lost their way in this world find the satisfaction, joy, peace, and contentment that Jesus promises.
If you would like to become a Christian, you simply need to believe that Jesus died to pay for your sins, and that he rose again and wants to have a personal relationship with you. Here is a sample prayer that you can pray in order to receive Christ into your life: